Our revolutionary technology
Due to the special construction, the grinding system is directly located inside of the machine. This makes the COOLMASTER® unique.
The grinding system is the core piece with which the COOLMASTER® grinds the dry ice pellets into a uniform size before the blasting process. You specify the pellet size.
This ensures that the cleaning jet works homogeneous and consistent thus directly reaching the contamination. In addition, the special construction makes the blasting gun lightweight and handy, another benefit which shouldn't be underestimated with the daily use.
After grinding, the dry ice particles are accelerated by compressed air and consistently blasted onto the component to be cleaned.
Hopper with pellets

Compressed air

Rotating dosing roller

Grinding rollers

Blasting hose

Blasting gun with laval nozzle
No blockage of the unit or grinding system due to technical reasons

Homogeneous and consistent cleaning jet

Precise dosage of compressed air and amount of dry ice

Grinding size of the pellets between 0,2 and 3 mm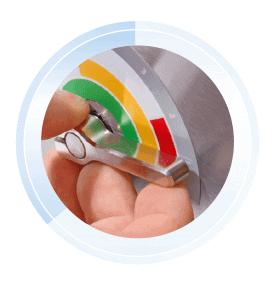 You set the grinding degree according to your cleaning task and surface structure. The COOLMASTER® grinds dry ice particles flexibly from 0.2 – 3 mm.
You can change and adjust the size of the dry ice particles at any time.
2. Selecting the blasting nozzle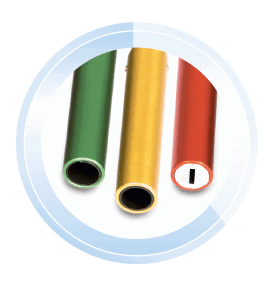 When the particle size has been set, simply screw the matching blasting nozzle onto the blasting gun.
The nozzles can be easily changed under all operating conditions.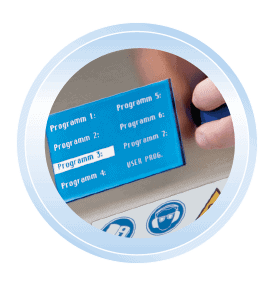 The adjustment of the compressed air is essential for an effective and precise cleaning. Therefore the compressed air jet is continuously adjustable from 0.5 to 10 bar (7 to 144 psi).
Standard values are already stored in the programs. In addition, you can set and save frequently used values individually.
Examples of particle sizes: