COOLCOMP mobile Compressor
Compact compressor COOLCOMP WITH FUEL ENGINE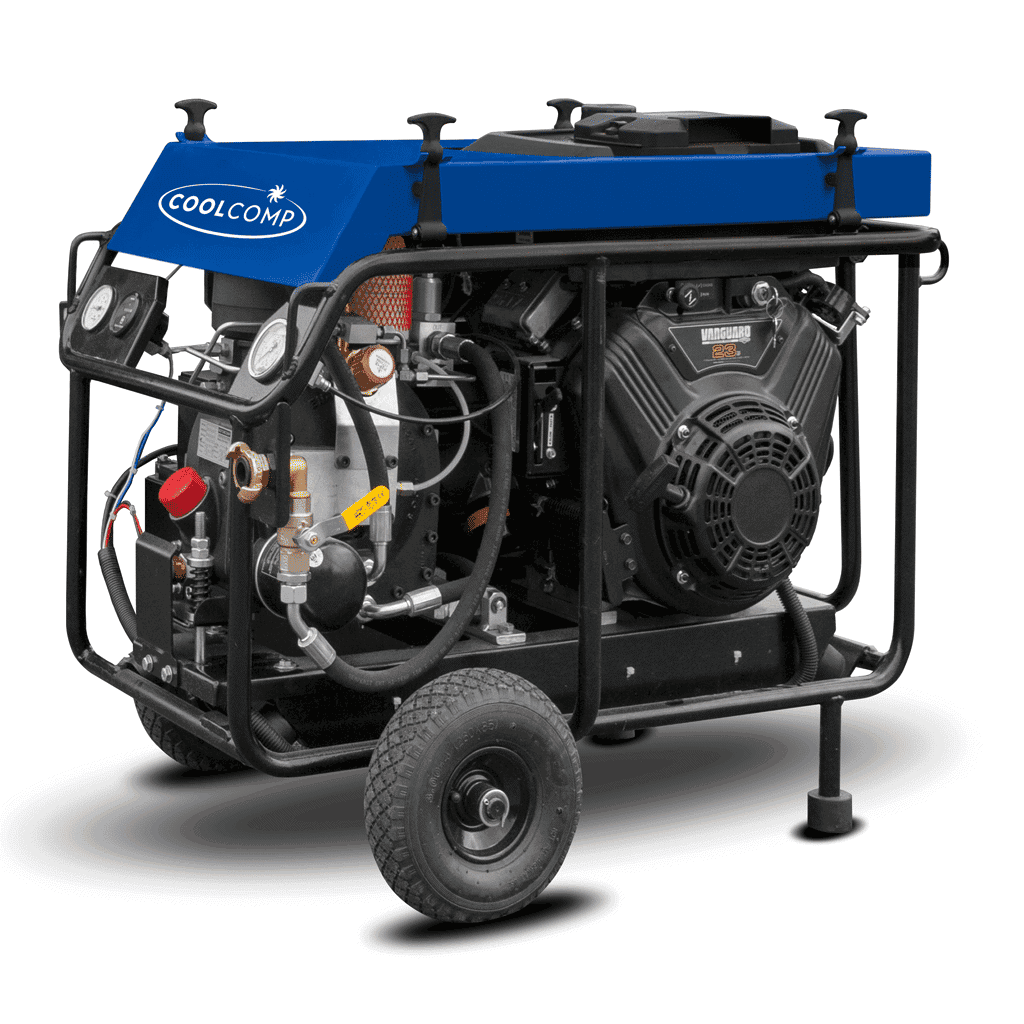 The mobile compressed air solution to our COOLMASTER®
Together an unbeatable team. The COOLCOMP compressor is
the lightest rotary screw compressor in its category with the same
volume flow.
With its low weight of only 140 kg and its compact
dimensions, it fits not only through doors and windows, as well as in a station wagon
a station wagon, pickup truck or van. In addition, it is equipped with 4 crane eyes
on the frame for use in building construction.
Easy start with electric start device.
In addition, the compressor can be equipped with a 12 V socket for connecting an external aftercooler for dry compressed air.
The low motor speed ensures low noise level and long service life.
and guarantees long service life.
Generating compressed air independently, the range of possible applications
with the COOLMASTER® are almost limitless …
ABSOLUTELY FLEXIBLE
THE APPLICATION POSSIBILITIES
Dry ice blasting, but also e.g. sand blasting and soda blasting
Mobile tire service
Demolition hammers, light to medium demolition hammers and pneumatic tools
Spraying of PU foam
Ideal for use with earth rockets Pipe leakage test
Installation in service trucks or trailers
WITH THE STRONGEST DIRT –
JUST STAY COOL.