COOLMASTER® CM100 The clean solution
We transformed the tiresome subject of cleaning into a real innovation: With COOLMASTER® you clean with dry ice and literally dissolve dirt into thin air.
Need to remove stubborn dirt from molds, tools, plastics, facades, motors and much more? With the COOLMASTER® dry ice blasting system, you can master these challenges thoroughly and with a minimum amount of time.
The solution for your cleaning problems
Environmental pollution caused by chemicals and blasting abrasive residues
You always add something when cleaning: Water, sand, glass granulate or chemicals.
This means when the dirt is removed, residues or harmful pollutants are still present.
These residues not only put a strain on the environment but also on you. After the cleaning process, you still have to dispose of the contaminated residues.
Coolmastering is the clean solution for the environment
When you Coolmastering, you add nothing more: no water, no sand, no chemicals.
You just take something away: the dirt. Dry ice is pressed carbonic acid. That means: Everything without toxic, health or environmentally harmful residues or vapours.
With Coolmastering, the last step after the cleaning process is no more necessary: cleaning. Your blast media has already dissolved into air.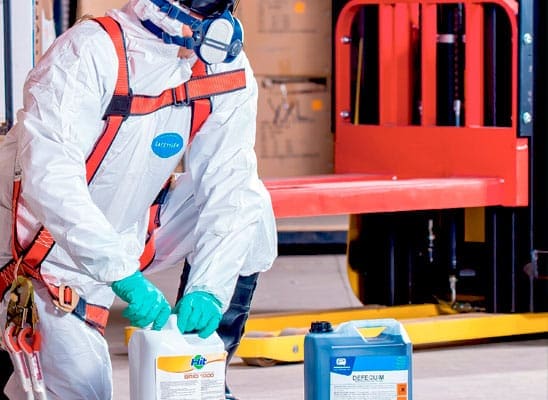 The solution for your cleaning problems
High costs due to machine downtimes
Many machines first have to be dismantled laboriously and cost-intensively before they can be cleaned. This is what you want to avoid under all circumstances: long machine downtimes.
The wish is for an industry-compatible solution that allows machines to be cleaned of stubborn dirt such as rubber residues, oils, greases, paints, etc. much more easily, quickly and effectively.
Cleaning with COOLMASTER® is the time-saving solution for machine cleaning
COOLMASTER® is so adaptable and mobile that you can reach your machine at any angle. You no longer have to laboriously dismantle the machines to be cleaned. Because even rubber residues, oils, greases, coatings and colours can be removed in no time. You save valuable time and a lot of money. Thanks to the fun factor cleaning with COOLMASTER® and the sense of achievement there is still a lot of patience and good mood left over.
And: It is industry compatible (e.g. you only need standard connections for compressed air and electricity).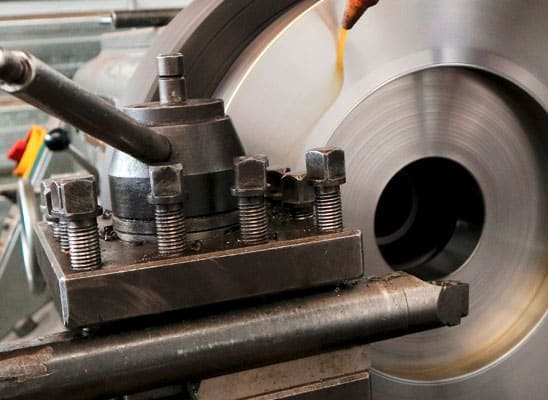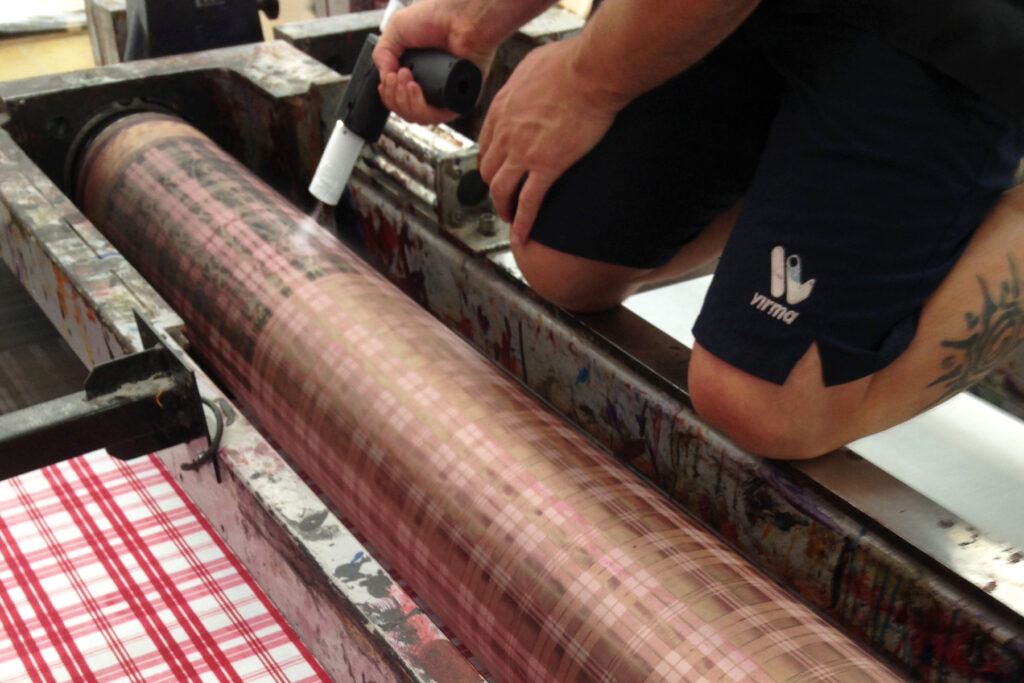 The solution for your cleaning problems
Damage of sensitive surfaces
There are many workpieces and surfaces that need to be cleaned sensitively and gently.
Who benefits from removing the dirt when at the same time the surface gets damaged? No one, if cleaning reduces the quality of the tools and you have to rework your produced parts, as well as buying new expensive tools in shorter intervals.
Cleaning with COOLMASTER® is the gentle solution for the surfaces
Different parameters in the menu allow you to adjust the settings so that you can clean different surfaces. You can set the grain size and compressed air individually to suit the current cleaning task: This means that heavy soiling can be precisely removed from coarse surfaces; more sensitive surfaces can be cleaned carefully.
Cleaning with COOLMASTER® not only protects the surfaces but also your wallet. When COOLMASTER® is in use, your tools retain their quality for longer.