Robot cell
with COOLMASTER®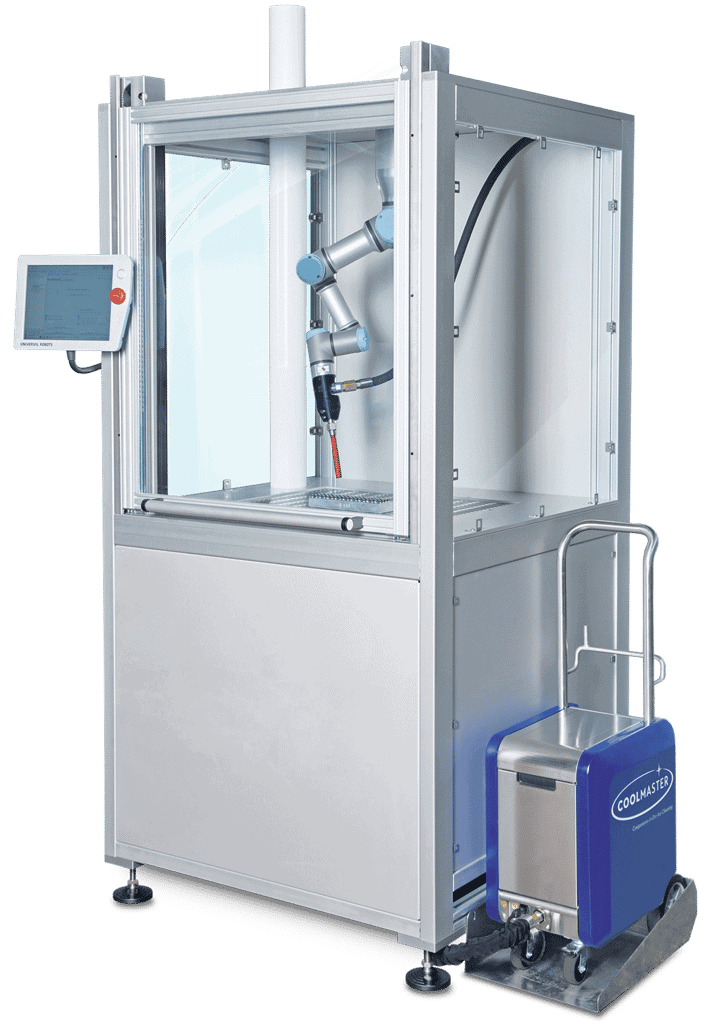 Robot-based
dry ice blasting
This cell combines our COOLMASTER® with the UR3 robot from Universal Robots.
The field of application of the robotic cell is almost limitless, because the workpiece carrier within the cell as well as the UR3 robot are individually configurable. The programming of the robot arm takes place via the external teach panel and can be carried out without extensive programming knowledge.
The automated dry ice cleaning can be adapted to the customer-specific requirements regarding size and existing infrastructure (conveyor belts etc.). Together with the user, we develop individual solutions to integrate the perfect robot application into your production.
Plastic parts can be deburred automatically and precisely, surfaces of sensitive components such as injection moulded and 3D printed parts as well as many other components can be cleaned without damage, and the combination of both processes is possible.
The COOLMASTER® can be used stationary or mobile thanks to additional quick-change couplings.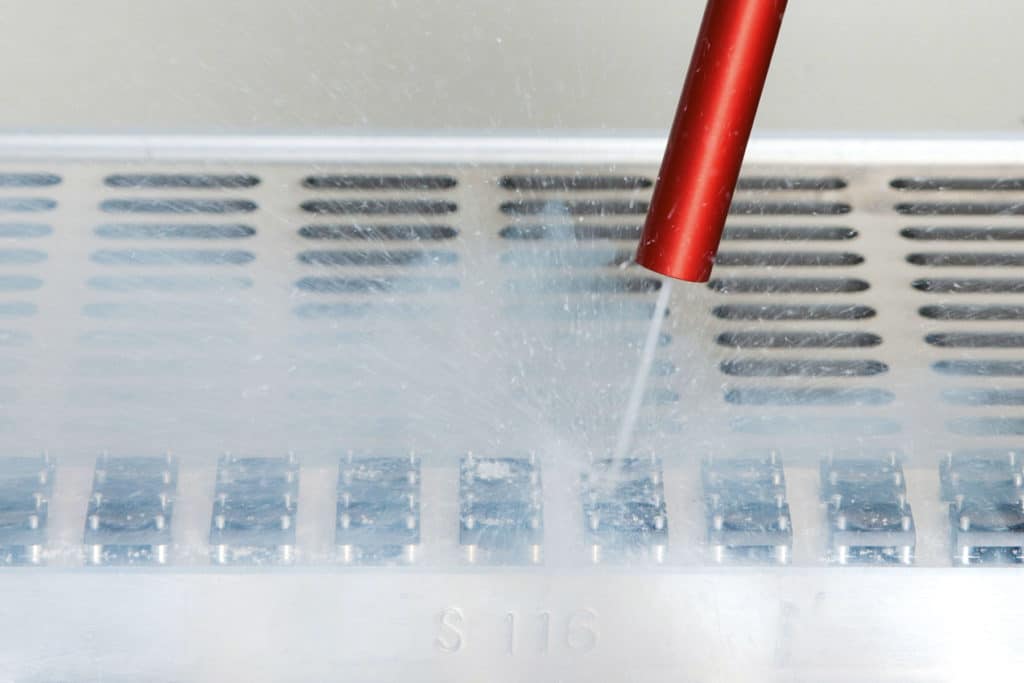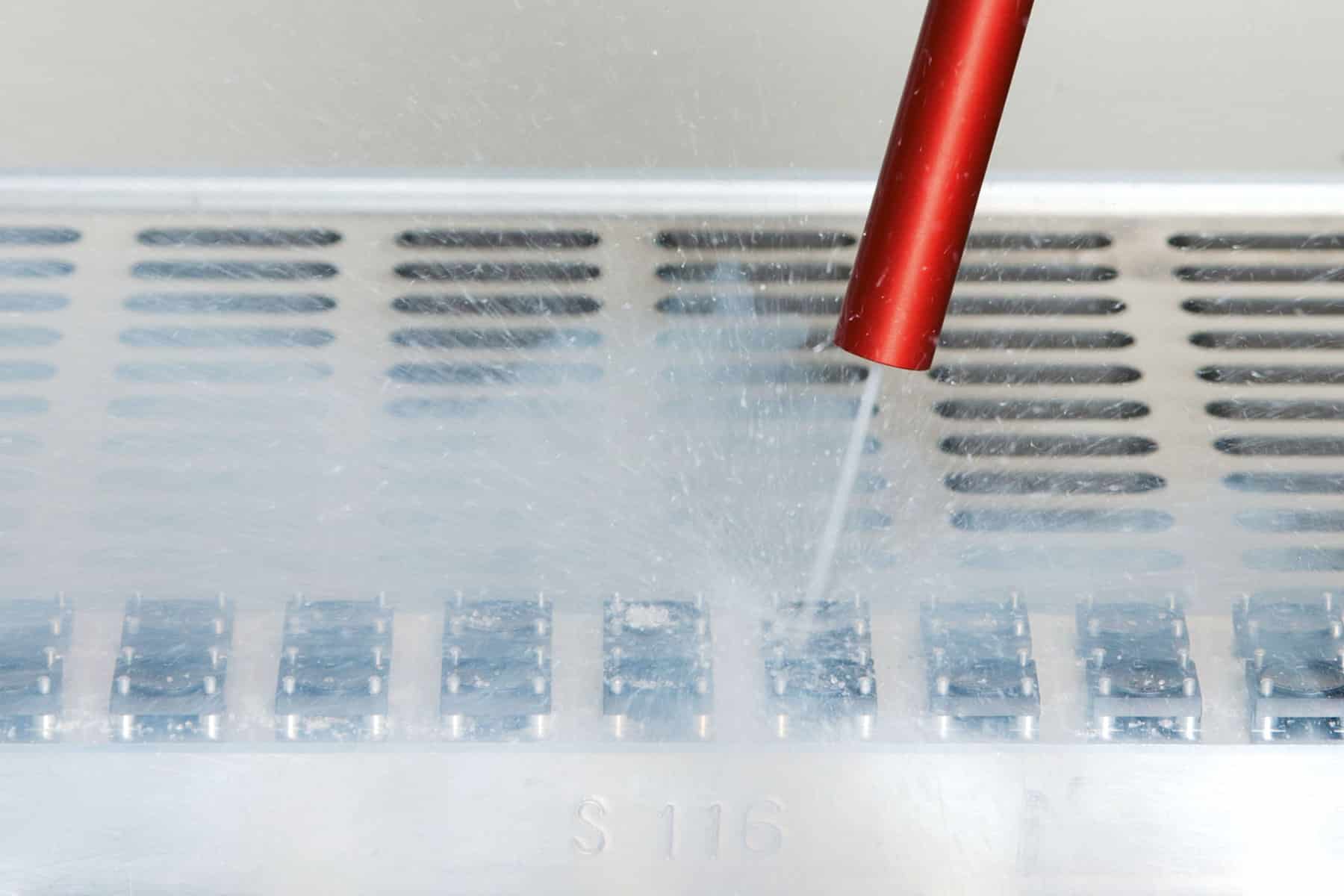 Hose package for COOLMASTER®