Dry ice blaster
COOLMASTER® CM100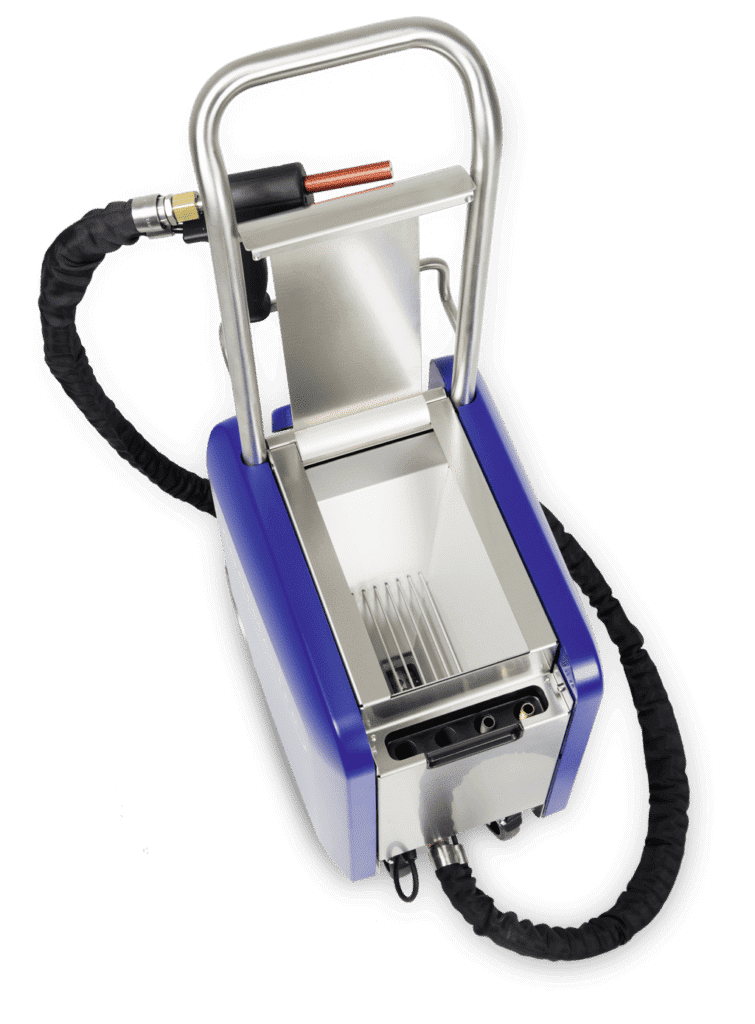 Easy cleaning – ready for use at any time, robust and powerful.
Sensitive surfaces and hard-to-reach places the COOLMASTER® Dry Ice Blaster cleans powerfully and effectively yet gently with the help of dry ice.
The cleaning is dry and leaves no traces of water or washing liquid. Loosened dirt can be easily disposed of after cleaning.
WEIGHT:
The COOLMASTER® weighs only 36 kg and is easily mobile with its wheels.
DRY ICE CONSUMPTION:
The COOLMASTER® needs only 4-35 kg/h, up to 70% less than other units.
AIR CONSUMPTION:
The air flow rate of the COOLMASTER® is up to 80% lower than that of comparable units. This saves operating resources and allows connection to conventional compressed air systems.
PELLET SIZE:
The COOLMASTER® grinds the finest dry ice particles. The integrated grinder grinds 3 mm dry ice pellets homogeneously between 0.2 mm – 3.0 mm, depending on individual settings. Our specially developed grinding system is the core of quality.
AIR PRESSURE:
The COOLMASTER® starts with an air pressure from 0.5 bar. This allows even highly sensitive surfaces to be cleaned. Like the blasting material, the pressure can also be individually adjusted from 0.5 to 10 bar. This makes it universal, just as suitable for gentle applications as for powerful tasks.
OPERATION:
Operation is intuitive, the menu navigation simple. Programs and settings can be individualized, and automation solutions can also be connected.
FOR ALL CASES:
For challenging cleaning tasks, we still have a wide range of high-quality, metal-made, nozzles.
THE COOLEST FORM OF CLEANING
Dry ice cleaning with the COOLMASTER®
Simple. Precise. Environmentally friendly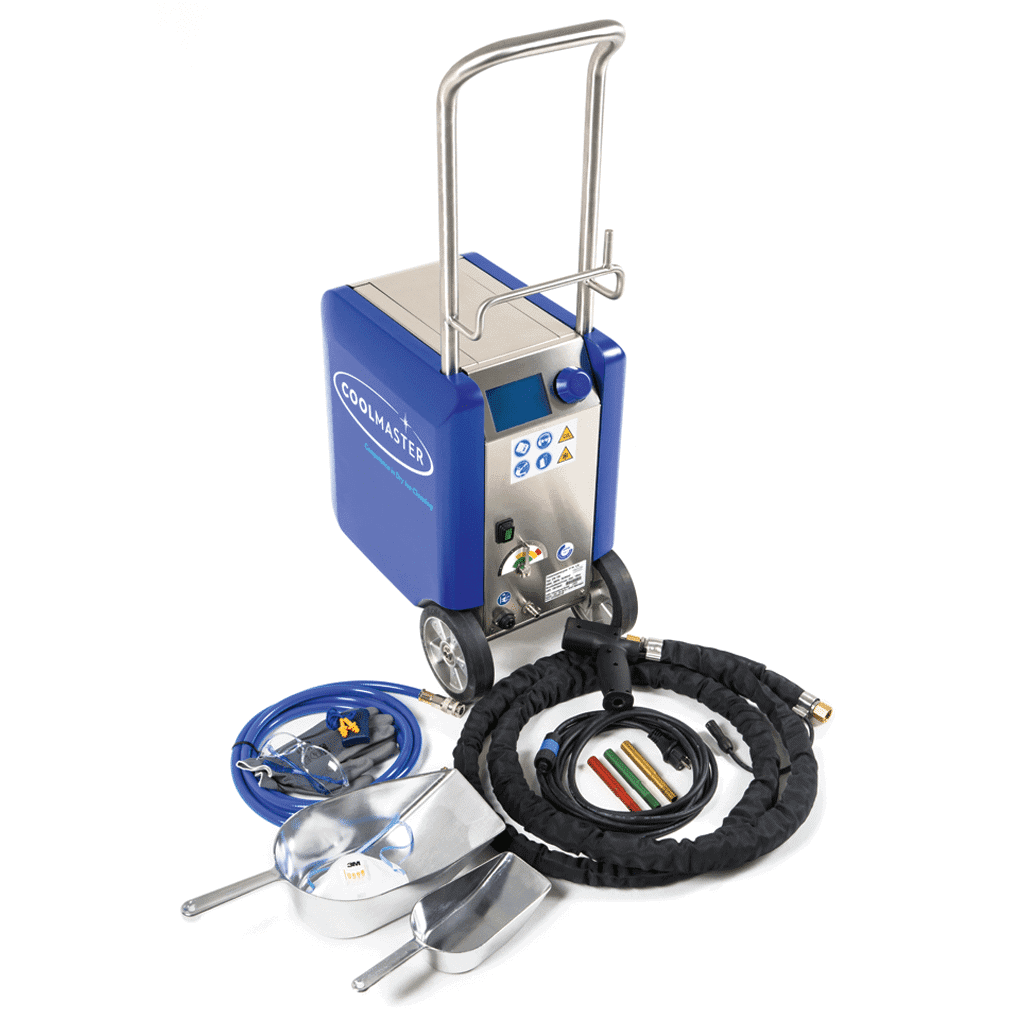 Scope of delievery:
Dry ice blaster CM100
Nozzle set (1x flat red 8x2mm, 1x round yellow 3mm, 1x round green 5,5mm)
Instruction manual
Blasting gun with 3m hose
Compressed air hose 5m
Ground cable 5m with clamp
Industrial safety set
Ice shovel large and small
Hose wrench
Connection cable 5m (power cable)
Cleaning with COOLMASTER® makes all the difference
*Measured values may deviate depending on the environment