Dry ice blasting system
COOLMASTER® CM100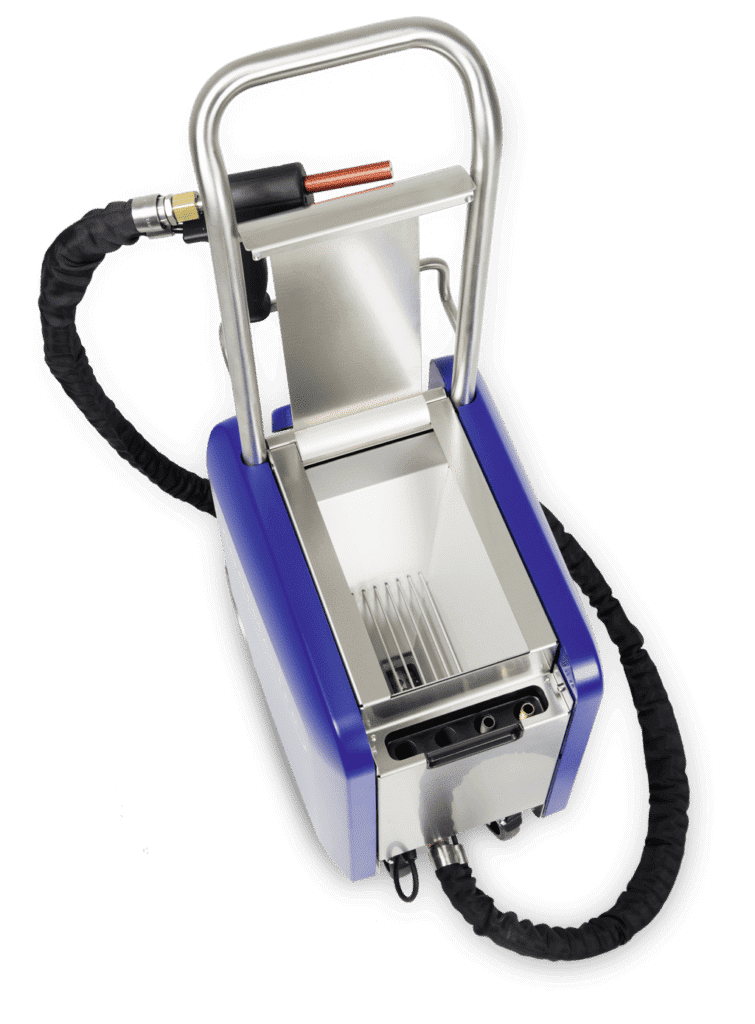 Ready for use any time, robust and powerful
With the help of dry ice, the COOLMASTER® is able to powerfully and effectively clean even the most sensitive surfaces and hard to reach areas. It works gentle enough not to cause any damage.
The cleaning is dry and leaves no traces of water or washing liquid. Dissolved dirt can be easily disposed of after cleaning.
With a weight of only 36 kg, the COOLMASTER® is an extremely compact mobile helper. The operation is intuitive, the menu navigation simple. Programs and settings can be customized and automation solutions can be added.
Scope of delievery:
Dry ice blasting unit CM100
Nozzle set (1x flat red 8x2mm, 1x round yellow 3mm, 1x round green 5,5mm)
Instruction manual
Blasting gun with 3m hose
Compressed air hose 5m
Ground cable 5m with clamp
Industrial safety set
Ice shovel large and small
Hose wrench
Connection cable 5m (power cable)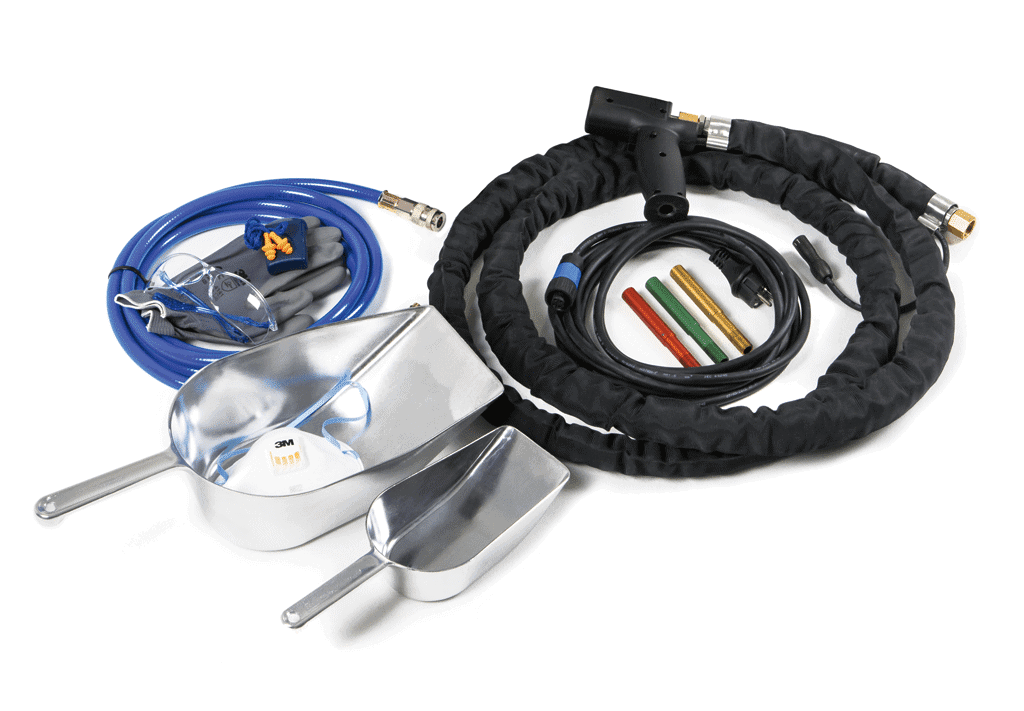 Cleaning with COOLMASTER® makes all the difference
*Measured values may deviate depending on the environment
Would you like further information or a personal live presentation?
Simply give us a call +49 71 21 – 6 79 30-0